Self-made billionaire and self-proclaimed family man Teddy
Sagi is one of the most influential businessmen in the iGaming industry.
Before his 30th birthday, Sagi founded Playtech, one of the
world's most successful casino software platforms.
More recently, Teddy Sagi made headlines when he announced his plan to sell Camden Market in London (of which he owns two-thirds).
But how did the Israeli-born iGaming mogul come to own
London's second most popular tourist attraction?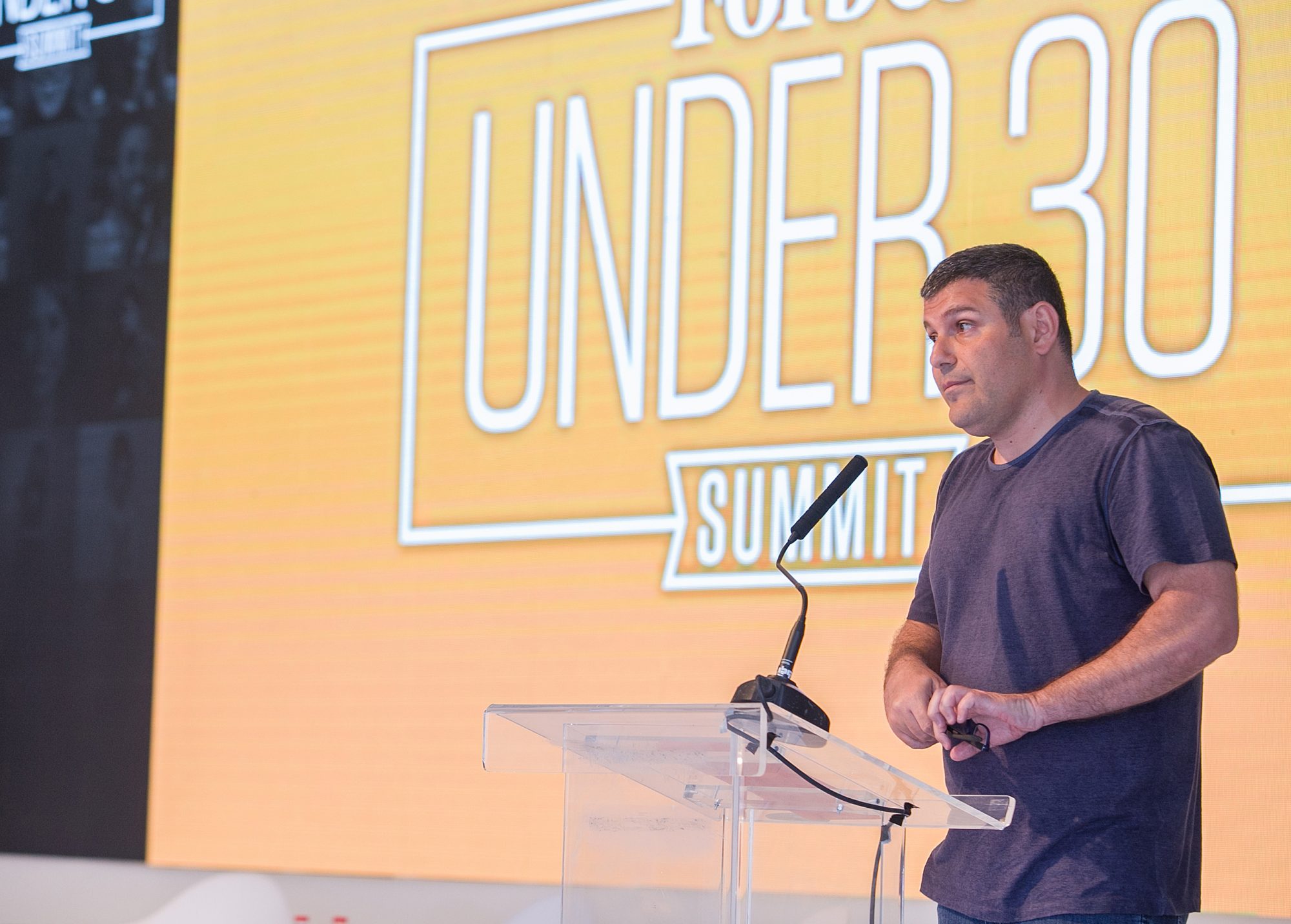 Image: Forbes
Early Life
Born in 1971 in Tel Aviv, Israel, Teddy Sagi was raised in
the Lamed neighborhood in the northern part of the city.
The child of a travel agent and beautician, Sagi learned from a young age the importance of determination and hard work.
However, his career path would entail much more complication and controversy than booking vacations and selling makeup.
It's safe to assume that Teddy had a relatively carefree childhood, given that we don't know much about it.
As the age-old saying goes, "no news is good news" – that is, until the news of Sagi's run-in with the law in 1996.
Aged 24, a charge was brought against him for grave deceit,
bribery and insider trading.
Until then, Sagi had been making money through real estate deals and stock market investments.
After being found guilty of manipulating bond prices two years prior, he served a nine-month prison sentence.
Although his time in prison was a blot against his otherwise
clean slate, Teddy's trading experience allowed him to spot a gap in the market
of internet-based companies.
Armed with a drive for success and extensive market research,
Sagi decided to capitalize on the ever-growing phenomenon that was the
internet.
In doing so, he laid the foundations for one of the world's
biggest and most profitable gambling software companies.
The Founding Of Playtech – Where It All Began
Sagi founded Playtech right before the turn of the century (and before he turned 30).
At the time, there wasn't a lot of scope for online gaming.
But Sagi saw an opportunity and ran with it.
In 1999, Playtech's development hub was established in
Tartu, Estonia, and its headquarters opened in Tel Aviv, Israel.
Hiring only the best and most accomplished mathematicians,
developers, and engineers, Sagi was determined to create a platform that would
outperform any of its competitors.
Rather than improving his software as revenue came in, Sagi
aimed to release a premium and innovative platform right from the get-go.
After promoting the company from a modest booth at industry
trade shows, Playtech launched its first casino platform in 2001.
From the offset, Sagi's hard work and investment paid off.
Conscious of its innovative software and exclusive back-office features, operators across the industry wanted to get their hands on Playtech's powerful platform.
Such high demand allowed Sagi to charge a premium for the service, something many of his competitors could not do.
With revenue pouring in from all sides, Playtech had the cash flow to begin investing in other technologies and expand its already impressive iGaming platform.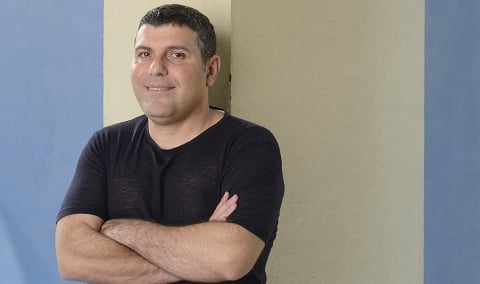 Image: Forbes
Playtech Pushing Boundaries
As the noughties rolled on, gambling sites gradually began establishing a firmer online presence.
Taking advantage of this rising trend, Playtech launched its
bingo solution in 2003.
Though it was sparse at first – offering only a 75-ball
variation – it was the steppingstone to Playtech's milestone acquisition of the
Virtue Fusion bingo platform seven years later.
Similarly, the early 2000s saw a spike in the popularity of online poker.
One particular catalyst came in the form of Chris Moneymaker, the 2003 winner of the World Series of Poker Main Event (and the owner of the most appropriate surname).
The full-time accountant and part-time amateur poker player
made headlines after qualifying for the event via an online poker site.
The site in question was the (then) little-known poker provider, PokerStars.
Thrust into the spotlight and dominating the headlines, poker had suddenly become the 'it' game, and Sagi saw an opportunity to capitalize on it.
By pooling together hundreds of players in a central
network, Teddy sought to revolutionize the game. Thus, in 2004, Playtech's
iPoker network was launched.
By the following year, the iPoker network had attracted
thousands of loyal players.
Aiming to expand on this success and generate more capital
for further business acquisitions, Playtech became a publicly-traded company on
the London Stock Exchange in 2006.
Though this occurred on the AIM – the LSE's secondary market – it opened with a valuation of around $768 million.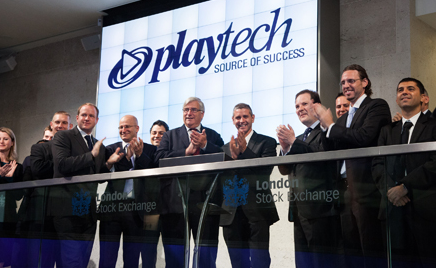 Image: SBCNews
Strategic Business Moves
Though the company enjoyed exponential growth for the first few months of trading, the passing of the Unlawful Internet Gambling Enforcement Act of 2006 (UIGEA) threw a spanner in the works.
As Playtech lost the US market overnight, which was the
company's biggest source of revenue, shares in the company fell by 40 percent
in a single day, and many companies began to formulate an exit strategy.
However, Sagi saw an opportunity to turn catastrophe into
cash.
Instead of fleeing the market, Playtech focused on
acquisition. While many companies were looking to sell, Sagi was in the
business to buy.
Subsequently, he added Virtue Fusion to his portfolio in 2010.
This acquisition of the popular white-label bingo provider allowed Playtech to expand its bingo platform tenfold, becoming one of the biggest bingo providers in the industry.
During this time, Playtech also formed several landmark
partnerships that bolstered its position as one of the top software platforms.
In 2008, the company agreed to launch William Hill Online
for a 29 percent stake in the business.
Five years later, Playtech sold this stake back to William
Hill PLC for £424 million (approximately $511 million).
Sagi's savvy decision to capitalize on the failing US market
paid off.
In 2012, Playtech moved up the ladder from AIM to the LSE Main Market.
Since becoming a Premium Listing, Playtech's list of clients has only continued to increase.
Its most notable clients include Unibet, bet365, Snaitech, Betfair, William Hill, and Totalizator Sportowy (the Polish national lottery).
Yet, Playtech's acquisition mission was far from over. The
company added multiple strings to its already crowded bow in the years that
followed.
Not forgetting its roots as a top slot developer, Playtech
signed a multi-year contract with Warner Bros. to create a line of DC-branded
games based around the feature films Green
Lantern (2011), Man of Steel (2013),
Superman I (1978), and Superman II (1980).
Alongside developing its own top-of-the-range slot games,
Playtech added several prominent software providers to its portfolio, including
Eyecon, Quickspin, BGT, and Ash Gaming.
It also launched its first live casino studio in Romania in 2017, launching an exclusive Playtech live casino that rivaled its top competitor, Evolution Gaming.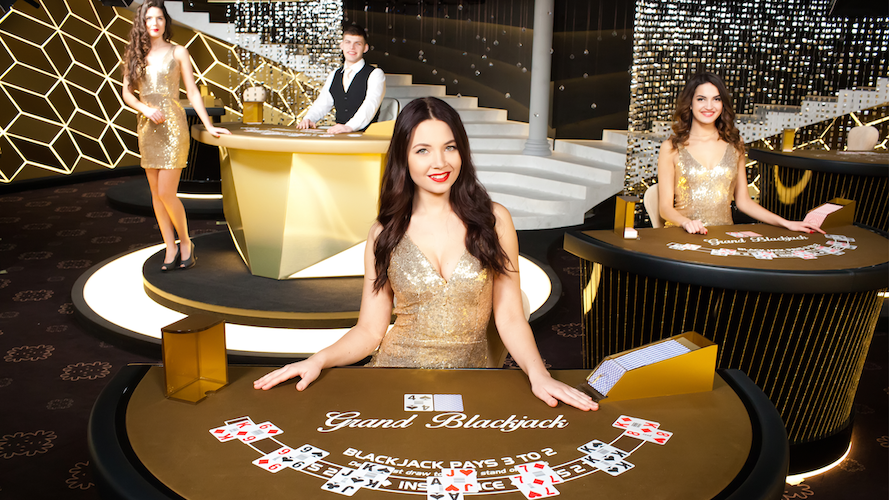 Image: Playtech
Sayonara, Teddy Sagi
Sagi began offloading his Playtech shares in November 2016.
He first sold 12 percent of his shares – around 38.7 million in total – for 1,060
cents each.
In March 2017, his personal investment company Brickington
Trading Limited sold 13 million more.
A few months later, Brickington shed a further 32 million shares, securing around $400 million from the sale.
Finally, in 2018, Sagi sold the last of his remaining 4.8
percent stake in the business, officially leaving the company for good (and
pocketing a respectable $87 million).
After almost two decades of exponential success, Sagi
dispensed his last Playtech stock to turn his full attention to "real estate,
co-working, service apartments, e-commerce and advanced technology,
cyber-security, and innovation companies."
Playtech In 2022
Today, Playtech continues to expand its reach across multiple markets.
The company took its first foray into the US market, launching in New Jersey with bet365 in 2020.
Another live casino studio was established the following year in Michigan.
The company also signed an exclusive deal with UK gambling giant Ladbrokes to provide a bespoke new live game show.
In March 2022, the company announced its partnership with
Parx Interactive to relaunch its betPARX app in Pennsylvania and New Jersey.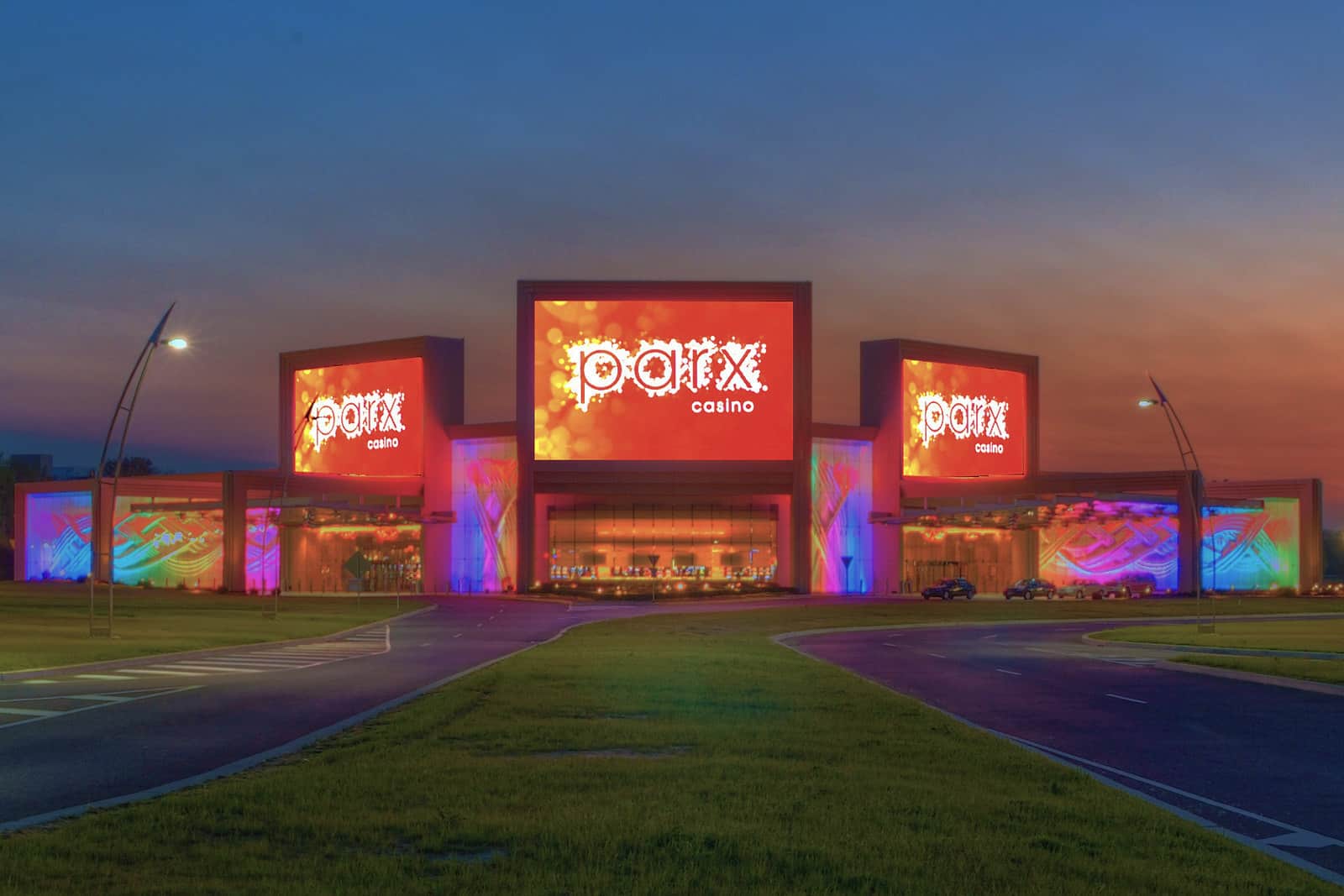 Image: Sports Insider
The iGaming and sports betting app will use Playtech's Player Account Management (PAM) and Information Management Solutions (IMS), the latter of which will make its first appearance in the two states.
In the decades since its launch, Playtech has built an impressive omnichannel platform that caters to its licensees' every need.
Alongside the provision of its exclusive games, Playtech
offers live casino streaming, turn-key sports betting solutions (Playtech
Sports), virtual sports, poker (via the iPoker network), bingo (using the
Virtue Fusion platform), and physical games in retail casino locations.
Not content to stop at casino software, Playtech offers eMarketing solutions and a financial trading platform (B.O. Technologies).
The company also boasts Playtech ONE, a cross-product
solution that promises to deliver a seamless player experience across any
channel or device.
In 2021, the company was sold for $3.7 billion to Australian
gambling machine manufacturer, Aristocrat Leisure.
Sagi's Other Career Highlights
Since his departure from Playtech – and, more often than
not, during his time at Playtech – Sagi cultivated monumental success through
his various real estate and tech start-up investments.
Although he has several projects in the works, Sagi's most
successful business ventures are those he made public on the LSE: Market Tech,
SafeCharge, and Kape.
Market Tech
Market Tech (which has since rebranded to LabTech London) is Teddy Sagi's real estate portfolio.
It was through Market Tech that Sagi began his consolidation of Camden Market.
In March 2014, Teddy bought Camden Stables market for $557 million. The same year, he added Camden Lock and Buck Street Market to his portfolio.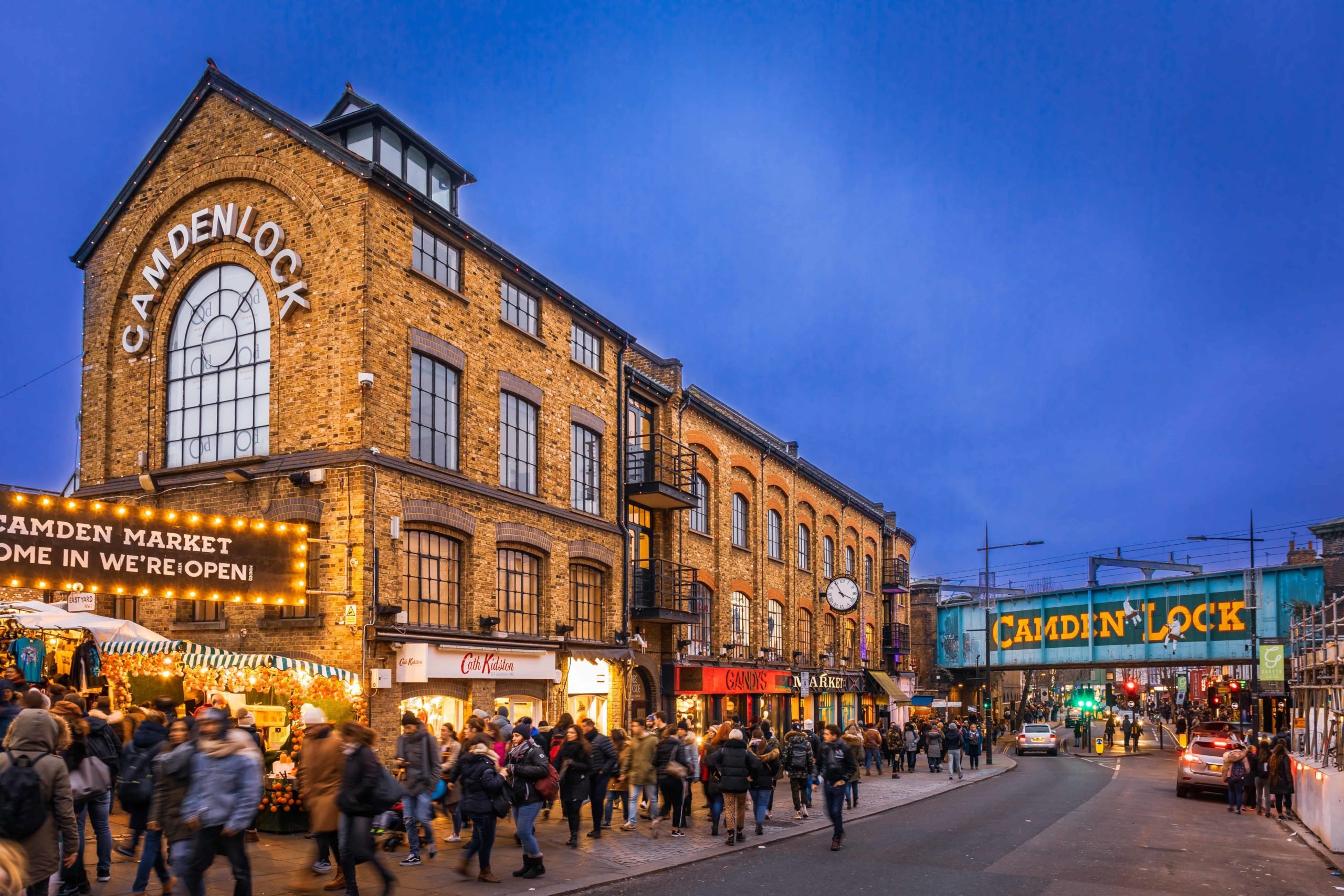 Camden, London. [Image: evanevanstours.com]
In 2015, Sagi purchased Camden Wharf and the Interchange Building for $132 million, giving him majority ownership of Camden Market.
He has since revolutionized the way the market operates, launching many of its retailers online.
In June 2022, Teddy announced his intention to sell all LabTech-owned sections of Camden Market.
He originally floated the idea in 2019, but the pandemic put an abrupt end to the proceedings.
Three years later, the market mogul intends to release the
properties for around $1.3 billion.
Alongside Camden Market, LabTech owns more than 20 acres of West End properties.
Its most spectacular asset, the grade-II listed Victoria House, sold in January for £430 million (approx. $518 million).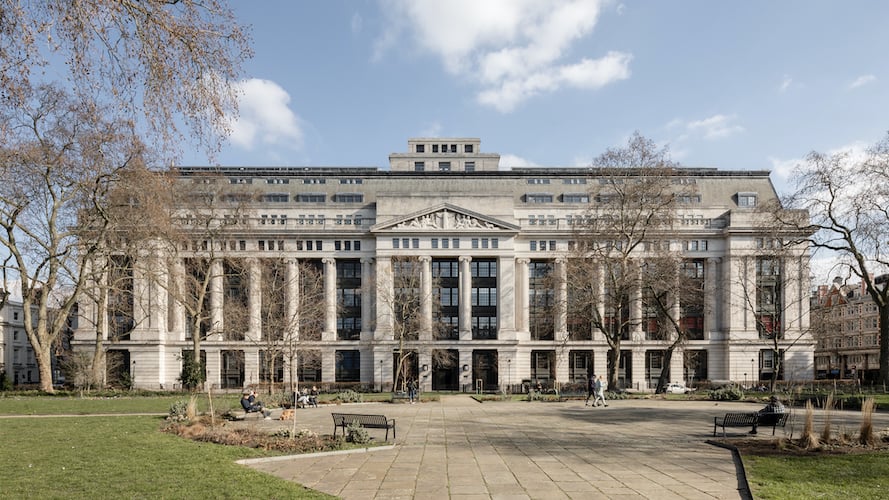 Image: nla
In March, LabTech announced its partnership with Babylon Park – an Israeli-based amusement park with 19 locations – to launch its flagship UK site.
Other branches of LabTech include RunTech (a property tech
company that connects LAB community sites with the outside world) and
SmartGreen (which aims to reduce buildings' energy waste, equipment
malfunction, and operational issues).
SafeCharge
SafeCharge is the brainchild of Sagi and co-founder David Avgi.
The payments technology launched in 2007, but according to Avgi, its roots were planted way back in 1999.
The company provides "payments solutions for several sales channels" and its success skyrocketed in 2007 when it began partnering with Barclays, PayPal, and American Express.
The company was eventually sold in 2017 to Canadian company Nuvei.
Though it was a sentimental departure, the $889 million buy-out deal ought to have softened the blow.
Image: nuvei
Kape
Headquartered in the Isle of Man, Unikmind Holdings is the
private company through which Sagi operates his digital privacy company, Kape.
With over 6.5 million paying customers across almost a dozen
countries, Kape is an impressive company in its own right.
However, in 2021, Sagi announced a deal to acquire Kape's
biggest rival – ExpressVPN – for just shy of $1 billion.
Teddy Sagi Group / Globe Invest Limited
Globe Invest Limited is the single-family office that runs
Sagi's strategic investments.
Through Globe Invest, Teddy acquired Layam, one of the oldest Duty-Free operators in the Middle East.
In March 2022, Sagi announced that Layam would take over the contract to provide duty-free products on Arkia flights.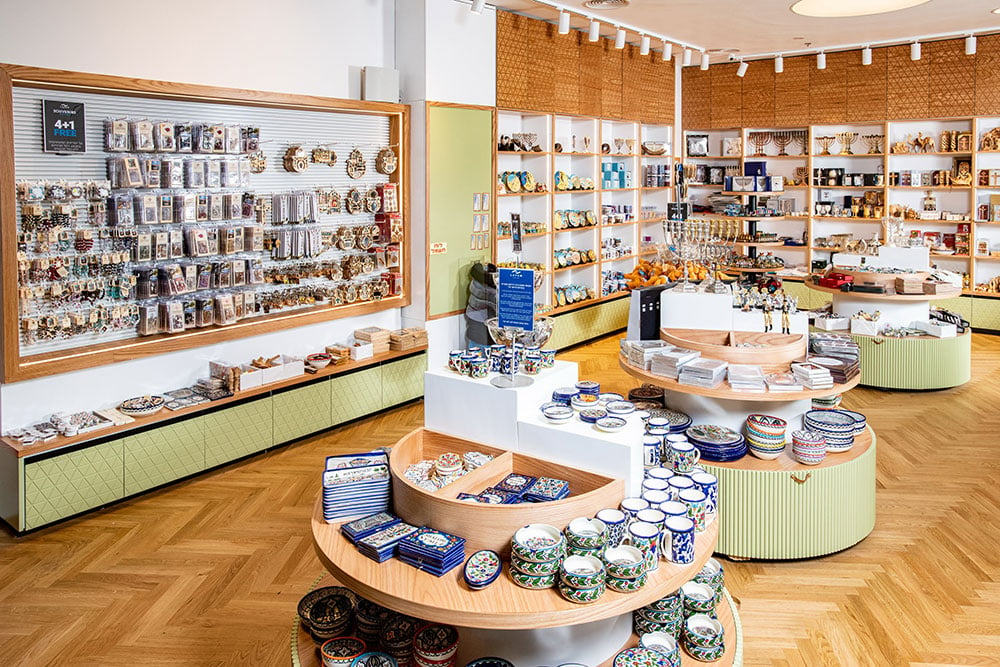 Image: TR Business
Under the Teddy Sagi Group, Teddy acquired VisualDNA, the world's leading provider of psychographic audience data.
Though he only assumed ownership of the company in May 2015, it was sold a year later to Nielson for an undisclosed sum.
Family Life
Just as the stories of his childhood are kept firmly under
wraps, there is little known about Teddy Sagi's family.
Other than a short-lived fling with Israeli supermodel Bar Refaeli (whose relationship ensued after a 6-month break from Leonardo DiCaprio), Teddy has maintained a relationship with 2006 Miss Israel, Yael Nizri.
The couple has lived together since 2010 in Israel's most
expensive home.
With little to no evidence of the house itself, all we know
is that it is situated in the wealthy neighborhood of Herzliya Pituah.
Together, Teddy and Yael have five children. Teddy also has
a daughter from a previous relationship.
In a rare interview with Globes, Sagi acknowledged that "it may seem from the outside that 100% of my time is involved with business, but the reality is different…I invest a lot of time in the family. We were just now on a two-week family vacation".
He also noted that while the more tedious elements of
parental responsibility fall on the children's mother, Teddy is the "address
for entertainment. Games, to go and eat pizza or to Disneyland, or to enjoy
things in every way possible – that's for Dad".
Where Is Teddy Sagi Today?
In 2022, Teddy Sagi is placed at #471 on Forbes' Billionaires list with a net worth of around $5.6 billion. He continues to expand his investment portfolio.
Making his grand return to fintech, Sagi founded his newest
start-up Pay.com with Tom Vaknin and Assaf Cohen.
Launched in 2022, Pay.com is a payment solution that
provides users with instant access to payment methods like Skrill, Klarna,
Apple Pay, and PayPal.
According to Vaknin and Cohen, the company – which currently
has 45 employees – is "actively seeking outstanding individuals that will fit
well into the company's unique and inventive DNA."
Sagi has funded the company with $100 million in credit to
secure acquisitions.
With Camden Market up for sale and multiple further projects in the works, Teddy Sagi has certainly got his hands full.
Lead image: Twitter/ajnewsclub